How Metaverse Can Level-Up Your Business Marketing?
When it comes to spreading the word about your business, there are several ways you can go about it. One way is through traditional marketing techniques such as advertising, PR, and even social media. However, another way to spread the word about your business is through something called metaverse marketing.
Metaverse Marketing is changing the ways to spread the word about your business. The new internet marketing trend is a combination of virtual reality and blockchain technology. Metaverse is a blockchain-based operating system that allows users to create their virtual world. This platform is powered by its cryptocurrency called VET (Virtual Item Token).
Advantages Of Traditional Marketing
Metaverse Marketing has many advantages over traditional marketing strategies. It does not require any media buy or ad budget, and it can be used for all types of businesses including B2B and B2C. It's also more cost effective than traditional advertising. When it comes to GDPR, Metaverse's blockchain technology ensures that all user data remains anonymous, so no one will know who you are or where you live.
Metaverse Marketing- A New Way To Reach Customers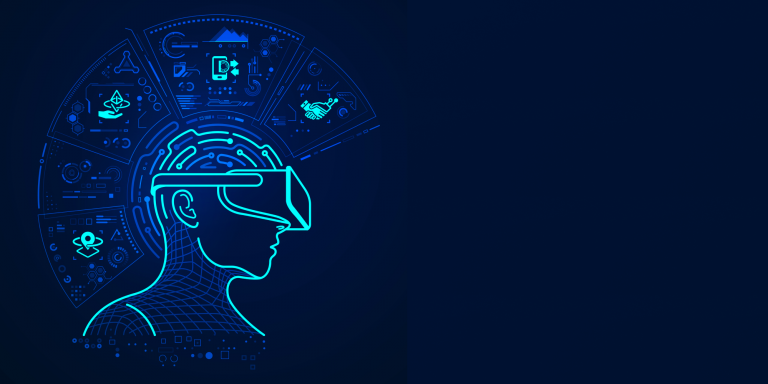 Metaverse marketing is a very effective way to market your business because it allows you to connect with potential clients in ways that are more personal and engaging than traditional forms of advertising. This new form of marketing technique can also help you to increase customer loyalty because they provide a sense of community between the company and its customers. This means that people feel like they're part of something bigger than just purchasing a product or service from an individual vendor; instead, they feel like they're part of a larger group or community that shares common interests.
If you're not using Metaverse marketing techniques, you're missing out on a lot of opportunities to expand your business. Metaverse Marketing can help your business reach new customers through:
1) Customizable Avatar
Metaverse Marketing allows you to advertise your business directly through the Metaverse Network. This means that instead of needing a website or social media page, you can just create an avatar and upload content that will be seen by millions of people all over the world! You can choose from a variety of avatars including robots, monsters, animals, and even aliens! This is great news for businesses because it allows them to reach potential customers in new ways. For example, if your business makes electric vehicles and sells them online, then you could advertise this service by uploading an image of an electric vehicle with your company's logo on it. The Metaverse Network would then display this image next to all other advertising from electric vehicle companies on its platform.
Get an avatar and wear it everywhere. This is the most basic strategy, but it's also incredibly effective. The Metaverse is an online space where people can socialize and interact with one another. So the more interactions you have in the Metaverse, the more likely people will be to remember you and follow your page!
2) Virtual Worlds For Shopping
You can shop for clothes or furniture within our platform without leaving the game! Metaverse marketing techniques are used to promote products and services. They can be used to increase sales, attract new customers, and improve brand awareness.
The metaverse is a virtual space that exists beyond the physical world. It allows you to create experiences based on what you want your customers to see and do. The metaverse offers limitless opportunities for businesses to reach new customers and build long-lasting relationships with existing ones.
3) Share Content In Real-Time
Metaverse marketing involves using blockchain technology and other similar technologies to create an online platform where you can share content with others in real-time. This helps you get in front of more people who might be interested in what you're doing than would be possible with traditional methods.
In the past, it was difficult to get your business out there in a big way. You had to rely on traditional advertising and marketing methods like television commercials, billboards, and radio ads. But now with Metaverse Marketing, you can reach more people than ever before!
4) Easy To Publish & Access Content
Metaverse Marketing has been around for a few years now, but it's still relatively new to most people. The platform allows anyone with a computer or cell phone to create content using their voice or text. This content can then be shared on social media platforms like Facebook and Twitter. In addition to creating original content (e.g., blog posts), Metaverse Marketing allows users to share other people's content as well as their original work (e.g., videos).
Metaverse Marketing is a technology that allows anyone to write and publish their content. This means that you can post content about your business on websites such as Medium, LinkedIn, and other social media platforms. With Metaverse Marketing, you can create an account on any of these platforms and then access your posts from anywhere in the world. You don't have to be in front of a computer or cell phone—you can be anywhere!
5) Immersive Way Of Marketing
Metaverse marketing techniques are a great way to expand your reach and get more customers. These techniques use virtual reality as well as other tools like chatbots and chatbots that use voice recognition software to help users interact with businesses in an immersive way. For example, one of the most popular examples of this is when people go to a bar and order drinks: they can order them through their phone, but they don't get the same experience as if they were there at the bar in person. Using Metaverse marketing techniques lets customers see what it's like to be at the bar in person and be able to interact with bartenders through their avatars. This allows them to try new things without having to go all the way out of their way—which makes it easier for them when they do want something different from what's already available at home!
Metaverse Marketing Strategies
1. Keep Up With The Metaverse
If you want to be part of the metaverse for marketing your business, then it is important to learn everything in detail. You should know the difference between a centralized and a decentralized system. The centralized system is that in which the central authority is under someone's control. For example, Facebook is a centralized world and Facebook has complete control over it. On the other hand, the decentralized platform is a world where no one has central control. The decentralized system came into existence with the advent of bitcoin.
2. Spread Brand Awareness Using Non-Fungible Tokens
Tokens can be described as the data stored on the blockchain. All customers must understand the term "tokens" before using metaverse for brands. When your brand starts gaining more attention, then your non-fungible tokens will gain more value and help people to get aware.
3.Use The Power Of AR
Augmented reality (AR) technology helps in creating an interactive experience for consumers. By using this technology, it is possible to create real-world experiences by using computer-generated perceptual information.
4.Utilize Metaverse Gaming
If you will include metaverse gaming for your brand marketing, then it will be a fun and unique way to gain the attention of people. Moreover, your products and services will be organically visible. Big brands are already taking the advantage of this technique like Wendy.
5.Create A Walk-In Store In Metaverse
Imagine walking into a store, checking out new things, looking around, and trying them while enjoying the comfort of your home. Well, it is one of the best ways to take advantage of the metaverse and achieve your marketing goals. Creating a walk-in store for consumers is only possible with the help of virtual reality (VR). Due to VR, people can easily interact with the environment and products as well without physically visiting that place.
6.Live Events In Metaverse Universe
Live events at metaverse universe are beneficial in marketing strategy as they offer a rich and immersive experience that cannot be replicated through other mediums.
Metaverse universe provides a unique platform for businesses to connect with potential customers in a way that is interactive and engaging. Through live events, businesses can create a more personal connection with their target audience, which can result in a more loyal customer base.
Live events also offer businesses the opportunity to showcase their products and services creatively and interactively. This can help businesses to stand out from their competitors and capture the attention of potential customers. Overall, live events at metaverse universe offer a wealth of benefits for businesses and should be considered as part of an effective marketing strategy.
Final Words
Metaverse offers an excellent opportunity for businesses to market themselves. By using this technology, businesses can attract a wide variety of customers and clients, as well as get their name out there to a large number of people. Additionally, they can easily build brand awareness and loyalty, as well as generate leads and sales.