Top Benefits Of Creating A Taxi Booking App For Your Business
A taxi booking app makes it easy to order a car to come to pick you up, rather than hailing one on the street or calling and waiting on hold. Not only can you have your car arrive in minutes,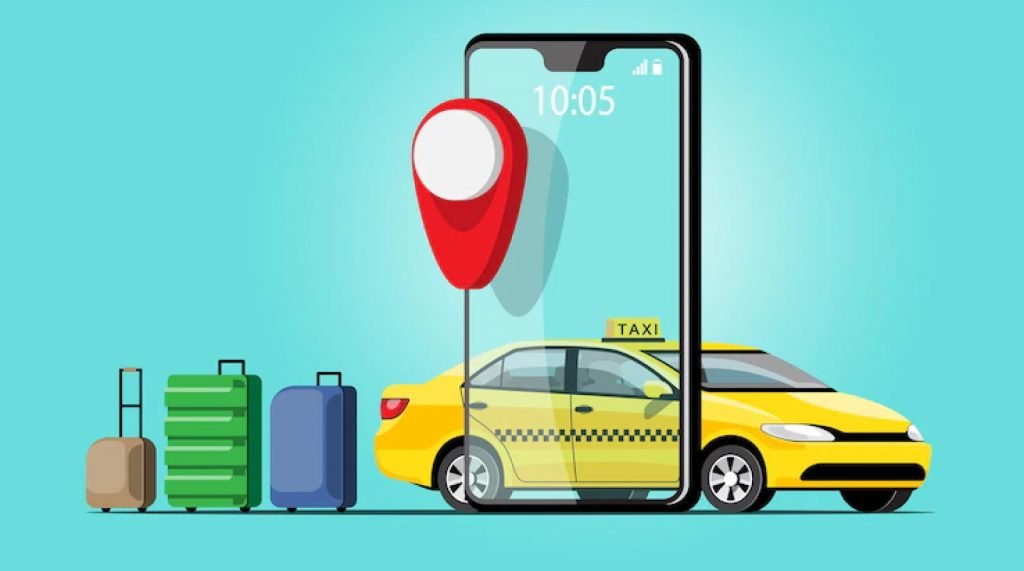 But these apps can also help you ensure the driver doesn't overcharge you or take longer routes to your destination, thus saving you time and money. Here are some other benefits of creating a taxi booking app for your business.
1) Helps To Increase Sales
Having an app allows people to book your company's services at any time and on the go. Plus, it can be easier to gain exposure in the market as well as get more customers. Another great benefit is that it helps with customer service. People will be able to see how long they have to wait for their ride and if there are any issues, you will know right away. It also makes it easy to monitor your fleet and keep track of where each one is at all times. With the increase in sales, you will earn a high profit and expand your taxi business. Whether you already have a taxi business or planning to set up one, creating an app for your business is a good idea. You should consider hiring professionals for creating a taxi booking app.
2) Simplifies Things For Customers
Creating a taxi booking app helps simplify the process and saves customers time by reducing the number of steps they need to take in order to find and pay for their ride. With an app, customers can book their ride in seconds, schedule pick-ups and drop-offs, review past rides, easily share a ride with friends, track their driver's location and rate their experience after each trip.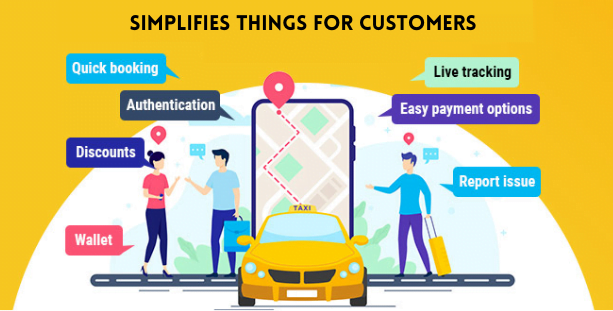 3) Save Money
You might think that using an app to make a booking and pay for your taxi is an added expense, but it can actually save you money. For starters, it's convenient. You don't have to wait on hold with the taxi company and hope that you get through. You also don't have to worry about having cash on hand or if the driver will accept credit card payments. Plus, this way you know exactly what your fare will be before you ever step foot in the vehicle.
4) Makes Things Easier For Employees
It makes things easier for your employees. If someone is out sick or unexpectedly called into work, they can log into the app and see which drivers are available instead of having to call all of them individually. This also makes it easier on your customers, since they don't have to keep calling back to find an available driver if the line is busy.
5) Provides More Income Opportunities
A taxi booking app provides more income opportunities because it allows you to earn revenue from the fares you charge. It also gives your business the opportunity to generate revenue from ads and in-app purchases. The ability to request a ride directly from within the app will save your customers time which can be especially important when they are running late or waiting for someone who is running late. Plus, with an integrated payment system, all transactions are processed by one vendor which makes things easier for everyone involved.
6) Increase Driver's Efficiency
A taxi booking app can increase the efficiency of your drivers. This means that they will be able to spend less time on the streets looking for customers and more time making money. The app also provides a centralized system that gives you information on where each car is located at any given moment. This way, you can track them down quickly and efficiently, saving you time and money.
7) Real Time Location Tracking
Tracking your driver's location in real-time is beneficial to both the rider and the driver, as it provides instant updates on how close the car is to arrive at the pickup address. It also makes it easier to see where they are going and if they are taking any detours that might cost more money. This way, you can prevent unwanted surprises when you arrive at your destination.
8) Increase Visibility
One way to increase visibility is through mobile apps. Mobile phones have surpassed laptops and tablets as the most popular device people use to connect to the internet, making them an essential part of your marketing strategy. Studies show that consumers spend about four hours a day on their phones – more time than they spend watching TV or using any other electronic device. If you're not getting in front of those eyeballs, you're missing out on potential customers. Thus, by creating an app for your taxi business, you can easily achieve your success objective.
9) High Return On Investment
Starting with the obvious, taxi booking apps are a simple, easy way to offer your customers an alternative form of transportation when they need it. However, this is just one benefit that comes with creating an app. Apps also provide opportunities to enhance customer experience by making it easier to request rides and track vehicles in real-time. Apps can also help you create new revenue streams by allowing you to offer extra features such as on-demand delivery or food ordering.
10) User Feedback
By creating the taxi booking app, you can easily collect the real feedback of the customers and make a record of feedback. On the basis of the feedback, you can create the right plan to improve your business. With the help of user feedback, you can easily find out what is the right move for the growth of your business.
Final Words
Do you think that an app like Uber would be beneficial to your business? Yes, it can streamline your taxi business and help in creating a brand reputation in the market. If you are already running a taxi business and want to take it to the next level, then you should consider creating an app for your business. It will help you to get more and more customers for your taxi business.